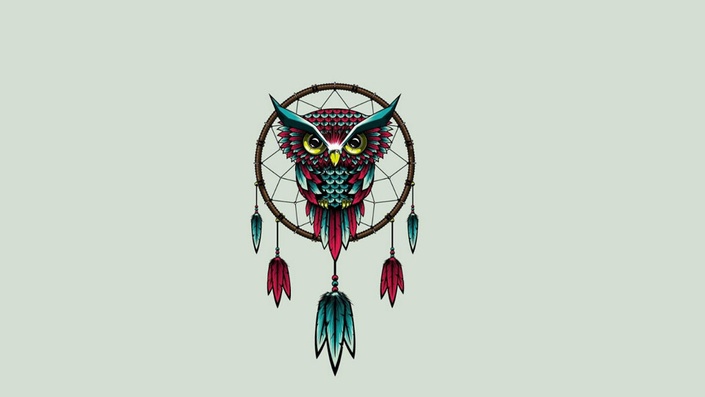 RadOwl's Guided Course in Dreams and Interpretation
Your all-access pass to personalized learning
Watch Promo
You want to know yourself better through your dreams and discover the universe that exists within you.
You want guidance, depth, and an instructor that really knows how to teach dream interpretation.
You want this course!
First, when you enroll you receive a bundle of four dynamic and in-depth courses, totaling more than 150 video lessons to level up your knowledge and expertise. They begin with introductory lessons about dream symbols, followed by advanced techniques for decoding symbolism, then a super deep dive into the nature of dream characters and how to discover who and what you really are through them. Finally, in the course Dream Resolution you learn how to literally make your dreams come true and advance all areas of your life through dreamwork.
Dream School courses rely heavily on the dream psychology of Dr. Carl Jung and his contemporaries, and include teachings from neuroscience, sleep medicine, clinical tradition, and practical experience. J.M. has taught thousands of people how to decode the meaning of their dreams, and as his student he will receive the benefit of his 25 years of study and practice. No prior experience is required.

The 4-course bundle:

You also receive digital copies of J.M.'s book RadOwl's Crash Course in Dream Interpretation and the best-selling Dream Interpretation Dictionary.
You will work one on one with your instructor, best-selling author J.M. DeBord, aka "RadOwl" to personalize your learning, discuss your dream life and analyze your dreams. Three hours of personalized instruction with J.M. is included so that you receive a tailored and multifaceted learning experience.
This course is a special offering from J.M., who receives requests from people around the world to personally help them with their dreams. The course is priced affordably to reach as many people as possible.

Whether you're new to dream interpretation or desire to explore advanced techniques, you receive a custom learning experience to accelerate your progress and deepen your knowledge of dreams.

Who should enroll?
Counselors, therapists, educators and others who wish to offer dreamwork to their clients, patients, or students.
Dream enthusiasts who wish to expand their knowledge and fill in gaps.
Anyone desiring personal attention and guidance to truly understand their dreams.
Your dreams are deeply meaningful and personal. They help you process your experience of life and discover the wiser personality that's inside us all but few people really know. Dreamwork changed my life, and I've witnessed it change and improve the lives of countless people. The following testimonial sums it up:
I always wanted to understand my dreams. While taking J.M.'s courses I am learning to interpret my dreams and the symbolism in them. Through that I find I am actually coming to understand myself. Sometimes the best answers to life you already know, subconsciously. -Bob Drayer

This new chapter of your life is waiting to open. Enroll and let's explore your dreams!
If you have questions, email J.M. at [email protected]
Your Instructor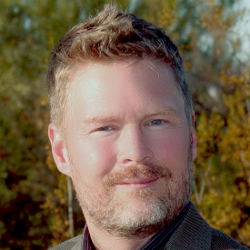 I'm J.M. DeBord, known online as RadOwl. My teachings about dream interpretation reach millions of people worldwide through my books, media appearances, and role as lead moderator at the most popular online home for dreams, Reddit Dreams. I'm known for demystifying dream interpretation so that everyone can do it.
I created a step by step system for dream interpretation, DREAMS 1-2-3 that's easy to follow and thorough. And now I'm sharing with you everything I've learned in 25 years of personal study and practice, in an online series of courses called RadOwl's Dream School.
No prior knowledge about dream interpretation is required to join Dream School. Dreams are stories, like parables, and everyone understands stories. But dream stories are told using the language of symbolism. Once you learn to translate symbolism, you're ready for launch.
My approach combines the best of dream interpretation tradition with modern research and my unique insights. Dream interpretation is one part art, one part science. I teach both parts and present it all with fascinating examples to liven up the discussion and inform, enlighten, and show you dreams like you've never known them before!
Find out more about me at: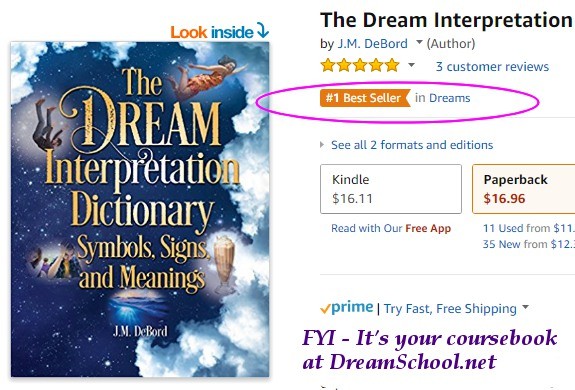 My books:
The Dream Interpretation Dictionary: Symbols, Signs, and Meanings -- Included with all Dream School courses. It's a Best Seller.
Crash Course in Dream Interpretation -- I'll show you how I interpret dreams and get you started interpreting your own.
Dreams 1-2-3: Remember, Interpret, and Live Your Dreams - My first book about dreams. It's highly acclaimed and easily readable
Course Curriculum
Introduction - Lesson Bundle 1
Available in days
days after you enroll
Learn the D3 process of dream interpretation and analysis - Lesson Bundle 2
Available in days
days after you enroll
Demonstration Videos - Lesson Bundle 3
Available in days
days after you enroll
Frequently Asked Questions
When does the course start and finish?
The course starts right after you enroll. You get access to RadOwl's Crash Course in Dreams and Interpretation (audiobook and ebook) and my best-selling Dream Interpretation Dictionary. The Crash Course takes two hours to finish, then you'll be ready for one on one sessions with the instructor. Once you've utilized your three hours of personal instruction, you have the option to continue at a reasonable hourly rate. The course materials are yours to keep forever.
How long do I have access to the course?
After enrolling, you have unlimited access to this course for as long as you like - across any and all devices you own.
What if I am unhappy with the course?
Contact us in the first 30 days and we will give you a full refund.
Is the instructor really a dream expert?
J.M. DeBord is known around the world for his teachings about dreams and their interpretation. Yes, he's really an expert. Search online for his name.
Does Dream School use a particular approach to dream work such as Freudian, Jungian, Gestalt?
Dream school uses all approaches. Adhering to one system or method is too limiting. However, J.M. DeBord says that 75% of what he knows and teaches about dreams originates with Dr. Carl Jung.
How can anyone claim to know what my dreams mean?
Only you know what your dreams mean. J.M. DeBord teaches you how to figure it out for yourself. His simple fact #1 about dreams is you know subconsciously what your dreams mean because you create them. That means interpreting your dreams is a process of remembering what you already know.
Can I contact the instructor ahead of time?